Okay, so I know you have been waiting to see more pictures...so here they are! A few at least. Unfortunately there was a week that I didn't get a picture and I haven't taken a 14 week picture yet (I have to remember to do that...I was planning on doing it over the weekend but I forgot we will be on a retreat!).
:::drumroll:::
Here's a picture of us all dressed up for Christmas Eve, at Art's parents' house.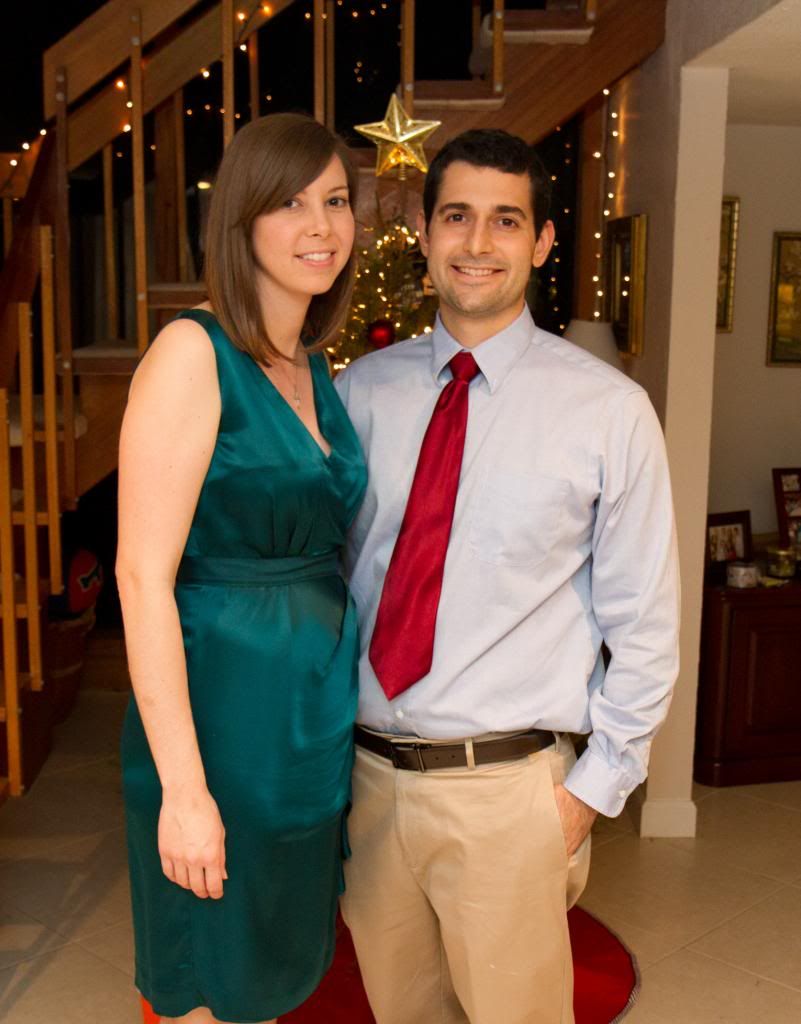 Oh, you were hoping to see bump pictures? Okay!
My little bloat belly




And here's my picture from 13 weeks...my first 2nd tri picture! There's definitely a little bit more to see.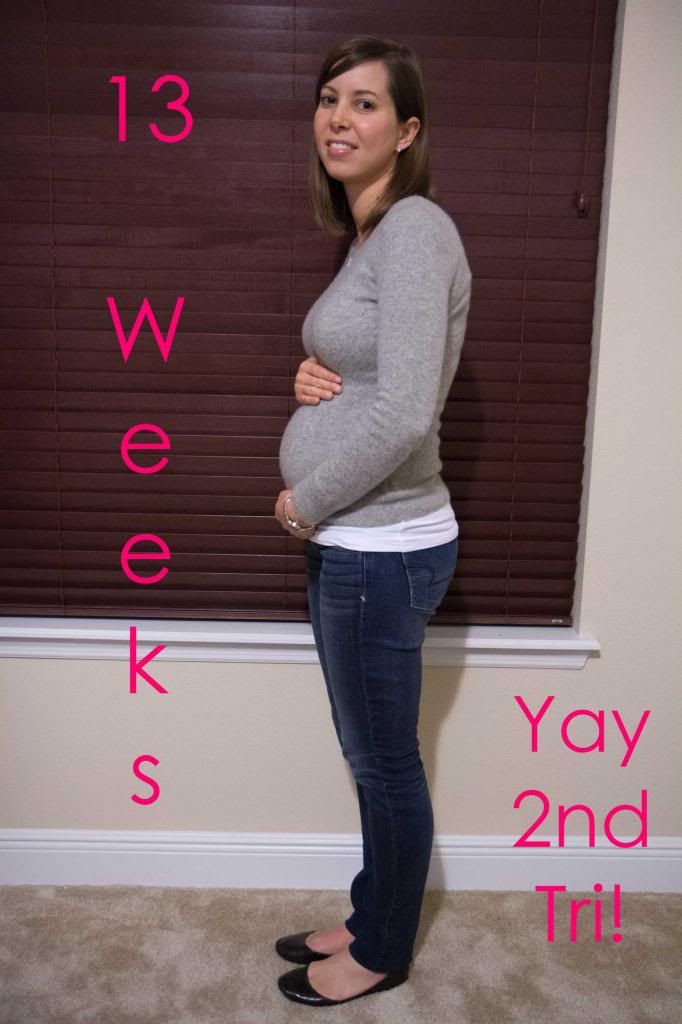 I think this picture is a little deceiving, my belly isn't usually this big on a regular basis.
Sorry that I'm facing two different directions in the pictures. I'm still getting the hang of posing for bump pics.
Happy Hump Day!