Now that we have our
crib picked out
I figure it's time to work on the rest of the nursery. I want to get it painted before we have the crib and the rest of the furniture moved in. But, I wanted to pick out the nursery bedding first so that I can coordinate the paint with it and come up with a cute color scheme.
And then a friend gave me a great idea: why not make my own crib bedding? She did it and it turned out beautifully. Plus, I haven't been super impressed with the stuff I've seen in the stores. If I did get a store bought set it would probably be pretty plain and I really want this little one's nursery to be special.
So I've been combing though pages and pages of digital fabric swatches on joann.com and hawthornethreads.com. I have found some really pretty designs! And Hawthorne's website is really cool because users can upload pictures of projects that they have done with the fabric. Which is how I found this: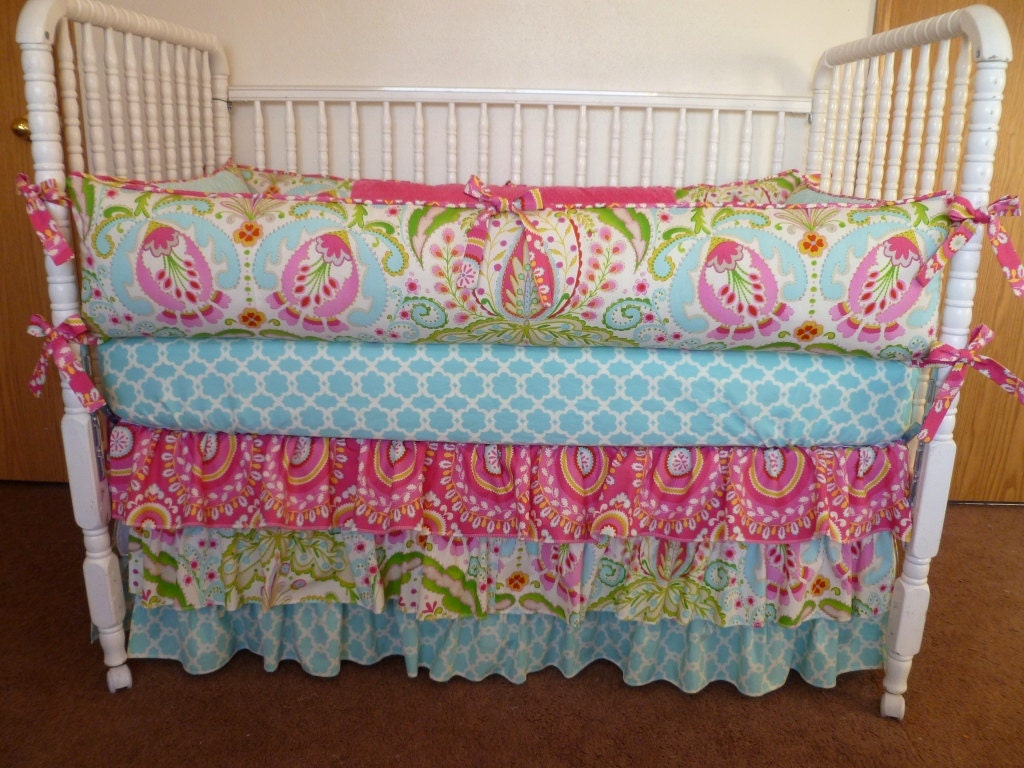 Isn't it gorgeous? Unfortunately the Etsy seller isn't taking orders, because she is pregnant! But I wanted to do it myself anyway. My design will probably be way more simple, but I want it to be preppy and girly and fun.
So back to those fabric swatches! Here's a
few
bunch that I love that I found: (you can see all of them and some of my nursery inspiration on
my Pinterest page)
#1
#2
#3
#4
#5
#6
#7
#8
#9
#10
#11
I'd love to know which one is your favorite and why?